Tokyo
Neuroscientist, writer, & broadcaster in Tokyo. Ikigai book published in 31 countries and 29 languages. The Way of Nagomi (April 2022) Research: http://bit.ly/2tggSd1
Stats
Twitter歴
5,047日

(2009/04/11より)

ツイート数
15,925

(3.1件/日)
Every day of my life, I try to make choices that would take me to tomorrow. Some would drag you back to the status quo. Others would be like a musical chair, just going around. Only a few, not only contemporaries but also classics and canon, would transport me to the future.
posted at 10:34:14
Nelly, thank you for letting me know this article. I read it with interest. Biocentrism is certainly an intriguing idea. Quoted examples of research are familiar to me. I am not convinced that this whole thing could be made coherent and consistent, but I keep an open mind. https://twitter.com/nellywagner/status/1618683091945680896…
posted at 10:28:38
When I concentrate on something, and the passage of time disappears, there is the paradox that in hindsight, the time lost in absorption seems to shine with substance. Time exists when it is lost.
posted at 13:34:33
We should ask what makes us happy.

This is a response video to the wonderful BBC article by Rupert Wingfield @wingcommander1 "Japan was the future but it's stuck in the past"

#kenmogi

https://www.youtube.com/watch?v=R7JwfaPRY-k…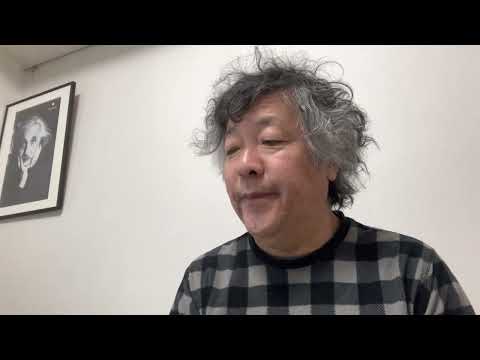 posted at 11:01:53